We recognize there is a tremendous need in our communities, which is why we work with community groups and area non-profits on three levels: community pint nights, requests for gift cards or Gritty's swag, and corporate sponsorship.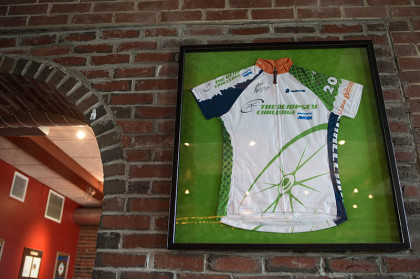 A Community Pint Night is a showcase for community groups or non-profits and an opportunity for them to be creative and generate revenue for their group that evening. We provide a selected area non-profit with use of one of our Pubs along with a percentage of sales from the Gritty's beer sold.
Your request must be made at least 2 months before the month you want to do the event. We only meet once per month to decide which charities or organizations that we can support. Community Pint Nights are currently only hosted at our Auburn and Portland locations only, and are held on the second or fourth Fridays of the month between November through May.
To submit a request for a Community Pint Night, please fill out a contact form. Include the name of the organization or individual; why you want to do a community pint night, your relationship to Gritty's (mug club member, regular customer, etc.) Describe what you want to do that night. We will respond by e-mail only within the month you submit your request.
REQUESTING GIFT CARDS OR SWAG
Please complete our request form and submit it. Requests must be made at least 60 days in advance. Sorry, but we can't donate beer for your event or cause.
We currently focus our annual sponsorship efforts on the Dempsey Challenge, the Trek Across Maine and the Good Shepherd Food Bank. However, if you have a compelling event that you think would benefit Gritty's, send your sponsorship request by request form at least 3 months prior to the event date.