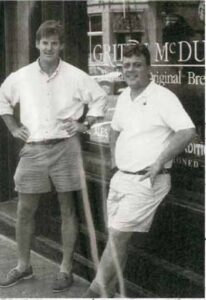 July 21st, 1988:
Founders Ed Stebbins and Richard Pfeffer
had two simple goals in mind:
to create a brew pub that will be a pioneer in Maine Craft Beer serving fresh ales and great food, and to have fun doing it.
Gritty McDuff's in Portland opened its doors for the first time.
December 21st, 1988:
Gritty McDuff's proudly serves its first brewed on premise beers, and officially becomes Maine's first brew. pub since Prohibition. The first two beers were McDuff's Best Bitter and Portland Head Light Pale Ale.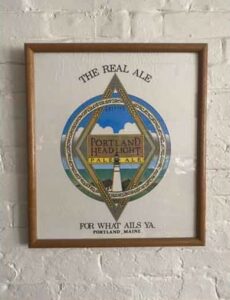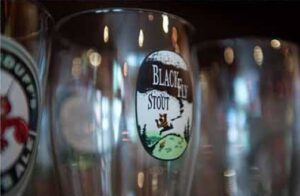 March 17, 1989:
For Gritty's inaugural St. Paddy's Day, we proudly introduced Black Fly Stout for the very first time. Still on tap to this very day, our Black Fly Stout has won numerous awards at beer shows across the U.S.!
July 21, 1995:
Ready to branch out the business, Richard and Ed decided to open their second Gritty McDuff's in Freeport, ME.
Tourists and locals alike can still spend their day shopping at the L.L. Bean Headquarters and head right down the street to grab a pint and a bite to eat.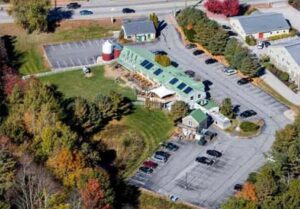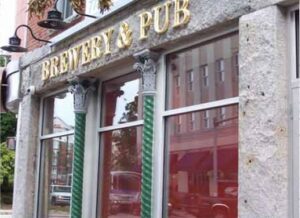 August 18, 2005:
Flash forward ten years and a couple of days to Richard and Ed's next big Maine adventure.
There was a yearning, a want, a NEED for another Gritty McDuff's, but this time, they wanted to bring the fun to central Maine.
Thus, our Auburn location was born!
July 21, 2018:
July 21, 2018: Together, with friends and family, Gritty McDuff's celebrated thirty years of great beer, delicious food, and, most importantly, the amazing memories made in our pubs every single day. Our "Thirsty Thirty" party closed down Wharf St. in Portland and allowed for a day of fun!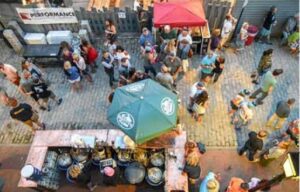 And the rest is history...